The Ars Electronica Center in Linz


Smartphones, self-driving cars, artificial intelligence – digitalization has found its way into our everyday lives. But how does artificial intelligence "think"? What possibilities and opportunities does digitalization offer? And, most importantly, what role do human beings play? The Ars Electronica Center in Linz is dedicated to these questions.
Since 1979, Ars Electronica has been searching for the interfaces between art, technology, and society. The center describes itself as a museum of the future where fusions of art, science, and technology are displayed and developed. Visitors can choose to perform experiments in the fields of biotechnology, genetic engineering, neurology, robotics, prosthetics, and new media art, as well as learn about how we will communicate in the future and what these changes mean for us and our society. In 2009, the center was expanded in the run-up to Linz's year as the European Capital of Culture, and its contents and exhibitions were tailored to focus on the life sciences.
Cooperation with international industry


The Ars Electronica Center doesn't just deal with these topics on a theoretical level. The FUTURELAB is the museum's research and development center. Approximately 40 developers work together with leading international industrial companies on self-driving cars, robot vacuum cleaners, robot mops, and more. Prototypes that are produced here are then put into distribution by the cooperation partners.
The greatest challenge is keeping up with the latest technological developments. A few years ago, the first and only 3D printer in Upper Austria was here at the Ars Electronica Center. Today, the focus is on artificial intelligence.
Gerfried Stocker, Artistic Director
Gerfried Stocker shows Anke Koenen how artificial intelligence can write texts independently.
The Ars Electronica Center's role as an educational institution


The center's educational dimension is at the heart of its concept. At peak times, up to 3,500 children, teenagers, and adults flock to the museum every day to create a virtual zoo, produce their own videos for YouTube, or take part in anatomy lessons in the children's research lab, the Deep Space video and sound venue, or the center's other labs. The rallying cry here is "try it out for yourself!"
In the children's research laboratory, children aged four and up can build Lego animals that the computer program recognizes and brings to life in a virtual zoo.
The topics covered by the Ars Electronica Center are integrated into the school curriculum.
Don't just look, touch – at the Ars Electronica Labs


The Ars Electronica Center doesn't want people to see the laboratory as a detached work cell. In order to discover and shape the world, it is important for the laboratory to be an integrated element and a connective hub for creativity, technology, society, and science. To this end, the Ars Electronica Labs cover four thematic areas. In the CitizenLab, visitors can explore how every individual can make their life sustainable. The SecondBodyLab provides insights into the world of prosthetics. In the MaterialLab, everything revolves around innovative methods of handling materials. Visitors can immerse themselves in the world of materials research and experiment with different production methods. The BioLab focuses on the human organism and the processes of life that take place at the cellular and molecular levels. Current scientific methods allow us not only to observe and visualize biological processes but also to intervene in them in a variety of ways.
From smart citizens to molecular biology, the interweaving of different knowledge cultures is a key approach at the Ars Electronica Labs.
Sustainable materials can be investigated using ZEISS microscopes.
You never know whether you're just a drop in the ocean or the drop that causes the barrel to overflow.
Gerfried Stocker, Artistic Director
For precisely this reason, the Ars Electronica Center also has a fully equipped BioLab with an S1 security level. As part of workshops and guided tours, visitors can make the smallest biological structures and processes – such as those of a cell – visible. In the BioLab they can research CRISPR/Cas9, the isolation of DNA, the cultivation of cell cultures, and other investigative methods from different areas of biology.
This is made possible by the impressive laboratory equipment: two ZEISS Primo Star upright light microscopes, a ZEISS Primovert iLED cell culture microscope, incubators, a safety workbench, a ZEISS Axio Scope.A1 fluorescence microscope, and even a small electron microscope. The devices are in continuous operation and are also used intensively by laypersons. Two laboratory staff oversee the smooth operation and use of the equipment. Andreas, a biotechnologist, and Elisabeth, a pharmaceutical chemist, have both the background knowledge and enthusiasm required. Above all, the aim is to make visitors aware of the positive and negative sides of – for example – genetic engineering. After all, only things that people can see and experience themselves touch them emotionally. At the end of the day, it's about trust.
The ZEISS Primovert iLED cell culture microscope is used to view tissue structures and cells.
The BioLab focuses on the human organism and the processes of life that take place at the cellular and molecular levels.
Always worth a visit


If we can give 10 percent of our visitors a decent understanding of artificial intelligence, we will have achieved a major goal.
Andreas Bauer, Museum Director
And it's certainly an achievable goal. The Ars Electronica Center promises exciting and inspiring excursions into the futuristic fields of artificial intelligence and neuroscience, robotics and autonomous mobility, and genetic engineering and biotechnology. Ars Electronica is a globally unique platform for art, technology, and society, and a visit is worth every second.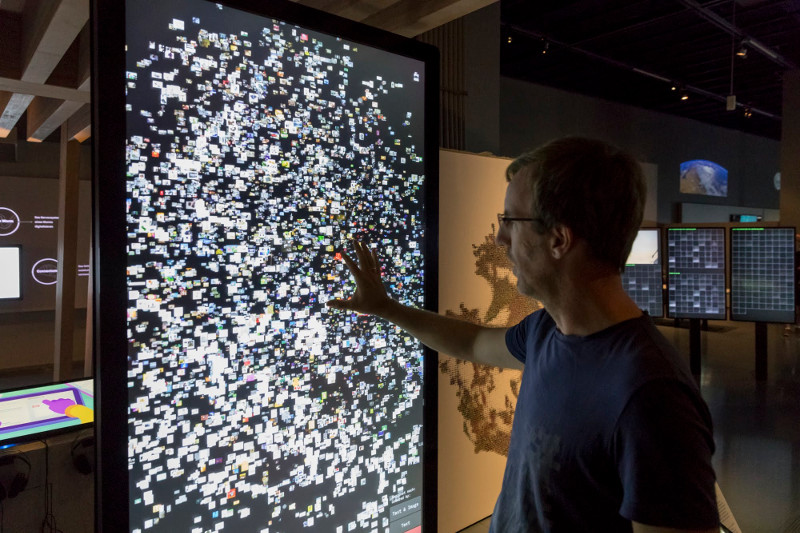 The Ars Electronica Center in Linz offers interactive stations, works of art, research projects, large-scale projections, and laboratories for every age group.
ZEISS technology featured in this article


Read Next – More Articles on Education


Topic Education
ZEISS electron microscope used in nanotechnology outreach program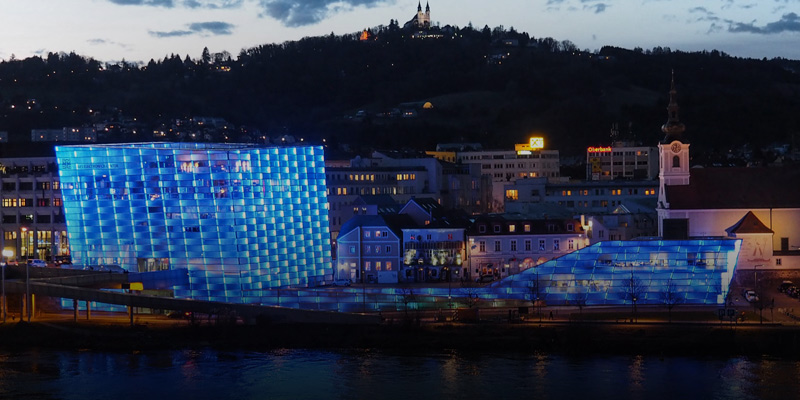 Science and Education Under One Roof


Read article
African Students Fascinated by the Possibilities of Confocal Microscopy


Read article
Organizing and Managing Digital Classrooms Efficiently


Read article
All articles on this topic
The post
Science and Education Under One Roof
appeared first on
Microscopy
.
More...