Light sheet microscopy utilized by plant researchers at theMax Planck Institute


Axel Mithoefer and Veit Grabe looking at the new images of infected Arabidopsis roots generated with a ZEISS light sheet microscope.
Dr. Axel Mithöfer
and his team at the Max Planck Institute together with colleagues from the University of Jena recently
published findings
using plant microscopy that show key differences in how root-interacting beneficial and pathogenic fungi utilize auxin – a phytohormone involved in root growth and development – and its target genes to manipulate the performance of their hosts for their own needs. These data provide important contributions in understanding how these symbiotic interactions between plant and fungi initiate.
Some of the data used in this paper include extended time lapse observations of fungus and plant root interactions
in vivo
using ZEISS
light sheet microscopy
.
Visualization of auxin distribution (indicated in red) in a growing Arabidopsis root expressing an auxin responsive reporter system.Dr. Mithöfer was able to share some of his experience working with microscopy for plant imaging as well as his thoughts on this article and his future work.
Have you done much work imaging plants with light sheetmicroscopy? Or was this the first time you've utilized this technique in yourresearch?


That was the first study where we used the light sheet microscope,
ZEISS Lightsheet Z.1
. But we are motivated and convinced by the results we received, we now use light sheet microscopy in other projects as well.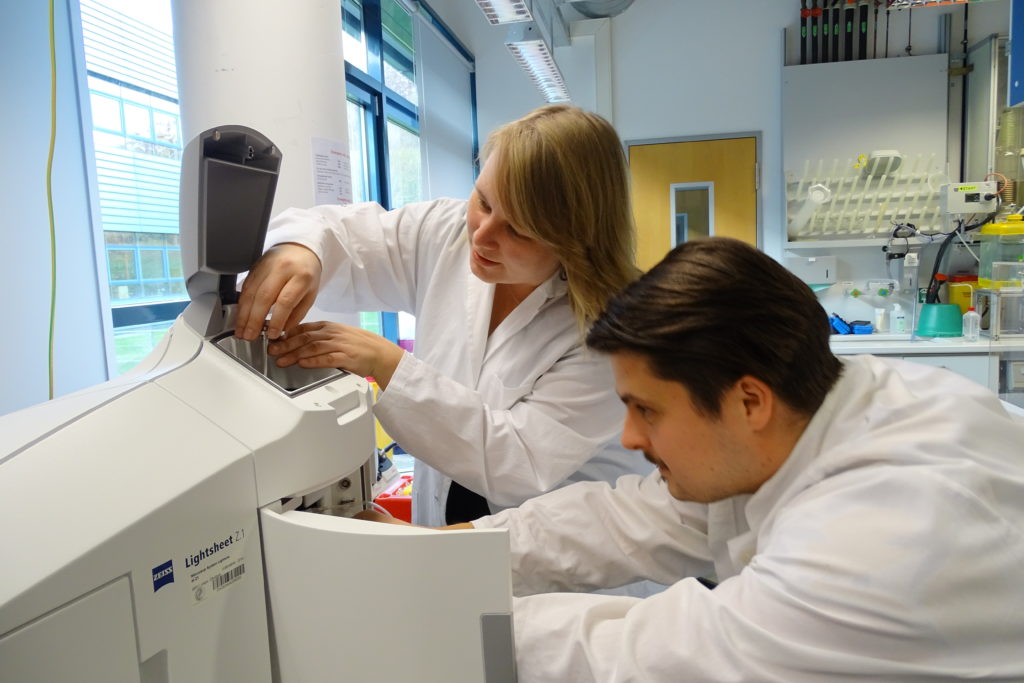 Anja Meents and Veit Grabe place the sample and prepare the ZEISS light sheet microscope for the measurement.
How did light sheet microscopy compare to other microscopytechniques you have used in the past to image plants?


We did not use that many microscopy techniques before, only some routine light and fluorescence microscopy measurements. Thus, light sheet microscopy opened new horizons for us. Especially the 3D view of the sample as well as the possibility to maintain the plant in low stress conditions during the measurement was a huge asset.
Bright field photo of a Arabidopsis root with spores from Piriformospora indica.
Maximum intensity projection photo of an Arabidopsis root using auxin responsive dual reporter system (EGFP and DsRED).
How does this recent publication fit into the broader goalsfor your research?


We are mainly interested in the interactions of plants withother organisms, which mean beneficial and pathogenic microbes as well asinsect herbivores. We focus on the plants' responses in order to learn howplants in these interactions react on the molecular, biochemical and physiologicallevel; what is similar what is different if pathogenic or beneficial microbesare involved. Thus, the mentioned study fits very well in the whole context ofour research interests.
Based on your findings, where do you see your research goingnext?


We will continue doing studies in this direction. Thepossibility to visualize ongoing processes in a living tissue by thecombination of reporter genes and light sheet microscopy is a tool that has theability to learn in real time what is going on. This is much closer to realityand a valuable additional technique to address our research goals, i.e. tounderstand in more detail the plants' responses in the various interactionswith other organisms.
Learn More


Read the full scientific paper in
Frontiers in Microbiology
.
Learn about
light sheet microscopy
from ZEISS.
Read Next


Topic Zoology, Plant & Marine Sciences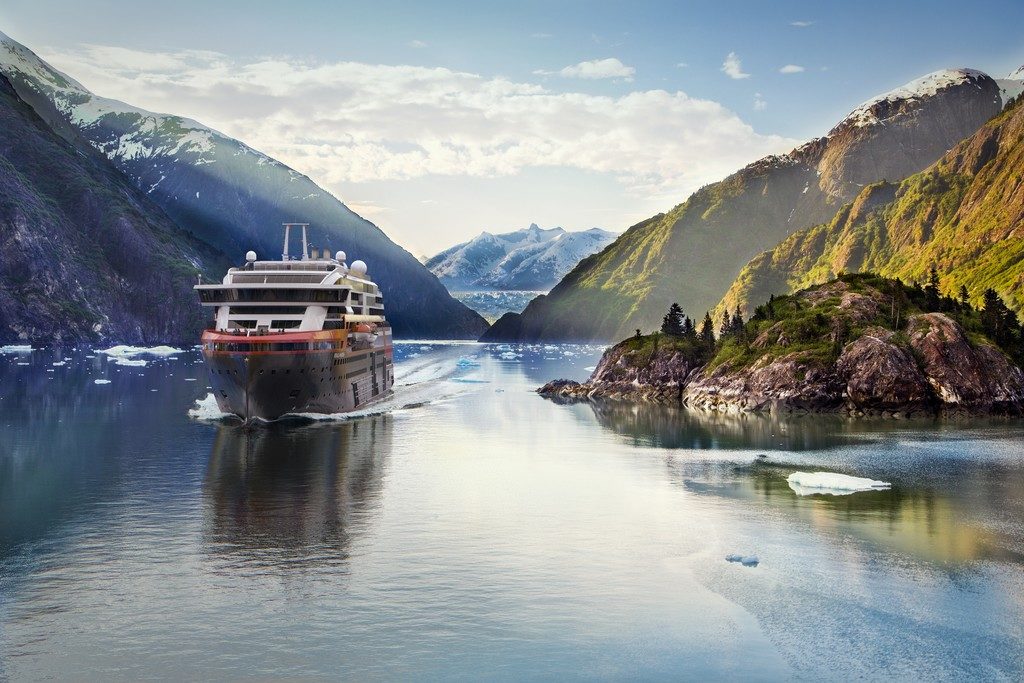 Carrying out Research at Sea

The world's first hybrid cruise ship has ZEISS microscopes on board.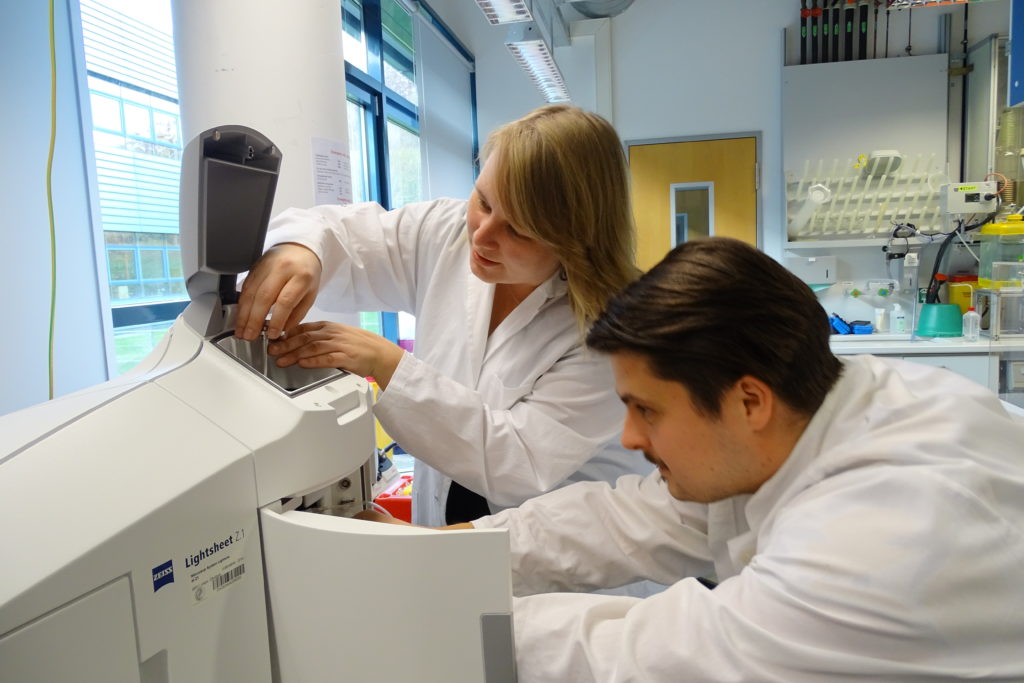 Observing Root Interacting Fungi with in vivo Plant Microscopy


Read article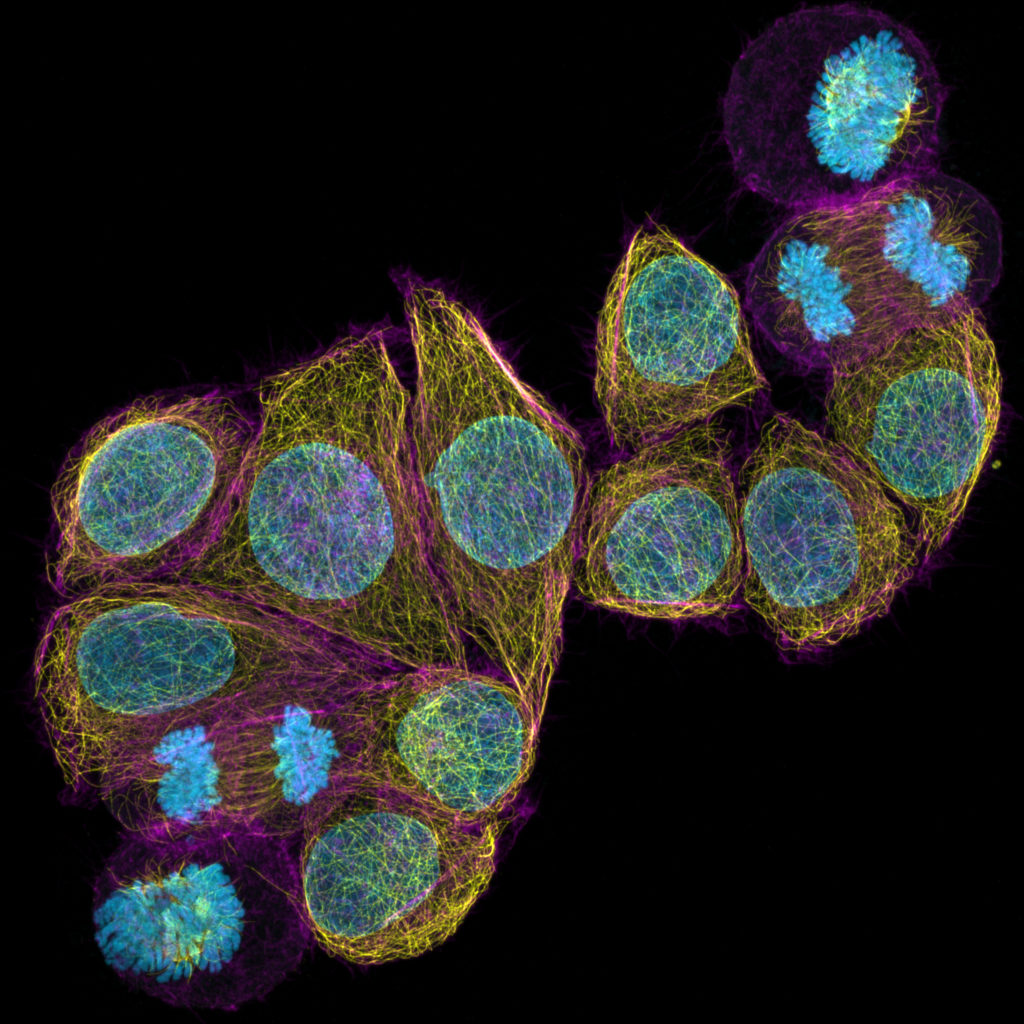 New Multiplex Mode for ZEISS Airyscan 2 Enables Fast and Gentle Confocal Microscopy


Read article
Rice Rice Baby!


Read article
All articles on this topic
The post
Observing Root Interacting Fungi with in vivo Plant Microscopy
appeared first on
Microscopy
.
More...